Life is a journey full of twists and turns, and sometimes it can leave us feeling lost and uncertain about where to go next. But what if you had a guide to help you navigate through those uncertainties and obstacles? That's where faith comes in. As believers, we are called to live by our values and core beliefs, and a statement of faith can serve as a powerful tool to help us do just that.
A statement of faith is a declaration of what we believe in and what we stand for. It's a roadmap that can guide us in all aspects of life, from personal to professional. Whether you're an individual, a family member, or a business owner, creating a personal statement of faith can help you define your principles and live a more purposeful life.
Personal Statement of Faith
So, how do you create your own statement of faith? Begin by reflecting on your S.H.A.P.E., which refers to your spiritual gifts, heart/passions, abilities, personality, and experience. These are the foundational components of your identity, and it's important that your personal statement of faith reflects these qualities. Then, write a concise, clear, and inspiring statement that captures your beliefs and aspirations. Prior to crafting your statement, it's recommended that you take some time to explore your S.H.A.P.E. on the Scatter Global blog. This will provide you with a deeper understanding of yourself and help you to create a statement of faith that is truly authentic to who you are.
Below is an example of a personal statement of faith:
"I am fearfully and wonderfully made, with unique gifts, passions, and experiences that equip me for a specific purpose in God's kingdom. My personal statement of faith is to use my SHAPE to serve others, glorify God, and advance His kingdom by seeking opportunities to share His love, use my talents for His glory, and be a faithful witness of His grace in all areas of my life."
Family Statement of Faith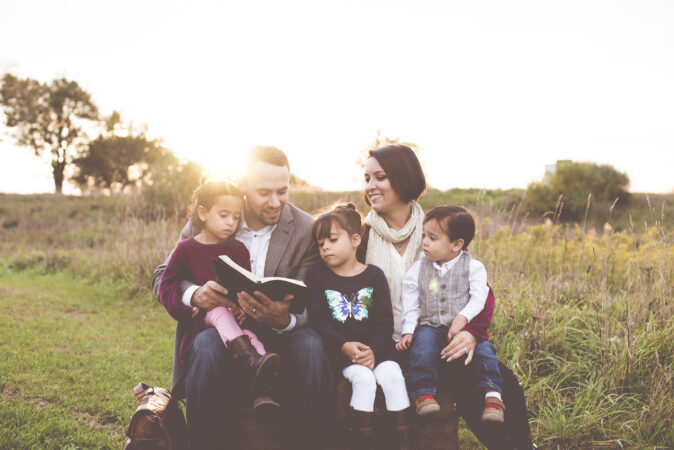 As a family, crafting a statement of faith can be a powerful tool to foster a strong and thriving family culture. Families are a blessing from God, according to the Bible. God "sets the lonely in families" (Psalm 68:6), blesses children who obey their parents (Exodus 20:12), and blesses parents with children (Psalm 127:3-5). Families are meant to provide love, support, and strength to each other. As a family, create a statement of faith that encapsulates these values. Display it in your home through a photo frame or family ornaments to make it a daily reminder of your family's shared beliefs. This will help your statement of faith become a cherished family tradition and way of life.
Below is an example of a family statement of faith:
"As a family, we will love God and one another, seek to grow in our faith, and serve others with kindness and compassion."
Business/Organizational Statement of Faith
As an organization or business, consider crafting a statement of faith for your business to follow. Not only can it serve as a guiding principle for your business ethics and practices, but it can also help you communicate your organization's values, beliefs, and purpose to the world. Take the time to identify these key elements and then craft a statement that's both clear and memorable. Share it with your team and invite their feedback and suggestions to ensure everyone is on the same page. Finally, proudly display this statement on your organization's website or office space to cultivate these values in your everyday work life.
At OM, our statement of faith outlines our core beliefs. This statement serves as a guide for how we operate and make decisions. One of the first and central beliefs is that, "We believe that there is one God, eternally existent in three persons, Father, Son, and Holy Spirit." You can find OM USA's full statement of faith on the about page, where we go into greater detail about what we believe in as an organization. We encourage you to take a look and learn more about our foundational principles.
Creating a statement of faith can be a powerful tool for clarifying your beliefs, values, and purpose in life. Let it be a compass that leads you, your family, and your professional life with purpose and meaning. Remember to review and revise it regularly and share it with others who can benefit from it. With faith as your guide, you can navigate through life's uncertainties and obstacles with confidence and clarity.